Join us for the 14th Annual Meeting
of the
International Serum Industry Association
Lisbon, Portugal
Wednesday, April 24th and Thursday, April 25th, 2019
at the Dom Pedro Hotel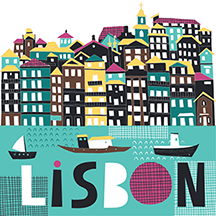 Agenda
The meeting agenda is in progress. Please check our website soon for a draft you can download.
Meeting Venue & Accommodations
Our meeting will be held at the Dom Pedro Hotel in Lisbon.
A block of rooms is being held for our group. Reservation information is below.
Rooms Held for ISIA: Single €160.00/ Double €175.00
+ 6% tax + €1.00 per day/city tax
Hotel Amenities: In Room Safe, TV, WiFi, Mini Bar, Plush Kimono, Tea & Coffee Maker, Access to Spa Aquae, Gym
Click HERE to access the hotel booking site.
Fill out the necessary information.
In the Promotion Code section use: ISIA
Hotel Cancellation: Please see the hotel reservation information for their cancellation policy.
All hotel reservations must be received by April 2nd, 2019. After that date our block of rooms will be returned to the hotel and our lower rate will not be available.
Association Reception & Dinner
Our reception and dinner will be held on the evening of Wednesday, April 24th at Palácio dos Condes de Óbidos. This elegant venue will also host our reception prior to the dinner. We will enjoy the reception on the outdoor terrace overlooking the Tagus River and our dinner will take place in the lovely interior dining rooms. We will have this beautiful space to ourselves for the entire evening.
You will see an option for the Reception/ Dinner reservation and payment on the ISIA 2019 ISIA Annual Meeting Payment Form. Please mark your dining choices from the options listed on your Attendee Registration Form. (US$145)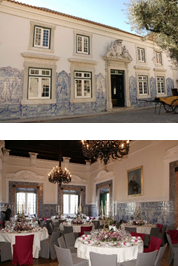 ISIA 2019 Annual Meeting Payment Form.docxThe links attached to this email lead to the registration forms. Please download and complete, then email them to Julia Hoffmann at julia@serumindustry.org.
*Each attendee must complete the Annual Meeting Attendee Registration Form (see below)


Regular Members
Regular Member companies are entitled to send one individual to the Annual Meeting free of charge.
Additional attendees from Regular Member companies will be charged US$385.
ISIA Regular Membership must be active and paid in full for the 2018-2019 membership year prior to the first day of 2019.
Associate Members
Associate Member attendees are accepted at the charge of US $585 each.
ISIA Associate Membership must be active and paid in full for the 2018-2019 membership year prior to the first day of 2019.
Non-Members
Non-Members attending the AGM for the first time may do so at a reduced fee of US $420.
Additional non-members attending the AGM from the same company may do so at a fee of US $895.
Non-Members attending the AGM for a 2nd time may do so at a fee of US $895.
Non-Members who have previously attended two ISIA Annual Meetings are generally ineligible to attend without becoming a member of the Association.
Remittance of AGM Fees
The Annual Meeting Payment Form which should be completed, one per company or organization, to include all attending delegates.
Fees can be remitted here on the ISIA Website through credit card payment or PayPal. Please use the link below or the one on our home page to make your payment.

Payments may also be submitted by cheque or wire transfer as instructed on the Annual Meeting Payment Form.

Meeting fees include lunch for both meeting dates.
Cancellations and Refunds
An administrative charge of US$25 will be levied for meeting cancellations received after March 15, 2019. Thereafter 80% of the registration fee will be charged. Only written or email cancellations will be accepted and are recorded on the date received (postmarks are invalid).


To Register for the 2019 14th Annual Meeting in Lisbon, Portugal you must complete these two forms:
Please download and fill out these forms, then email to Julia Hoffmann. julia@serumindustry.org

ISIA 14th Annual Meeting Sponsorship
We continue to exceed our previous year's attendance at our meetings. This makes the ISIA Annual Meeting a perfect opportunity to network with important customers.
Become a sponsor in Lisbon at our 14th Annual!
For sponsorship details, please contact Julia Hoffmann at julia@serumindustry.org.
If you know others in our industry that would benefit from attending the ISIA Annual Meeting please forward this information to them or direct them to our website to register for the meeting.


I look forward to seeing you in Lisbon!
Warm regards,

---